Setting Appointment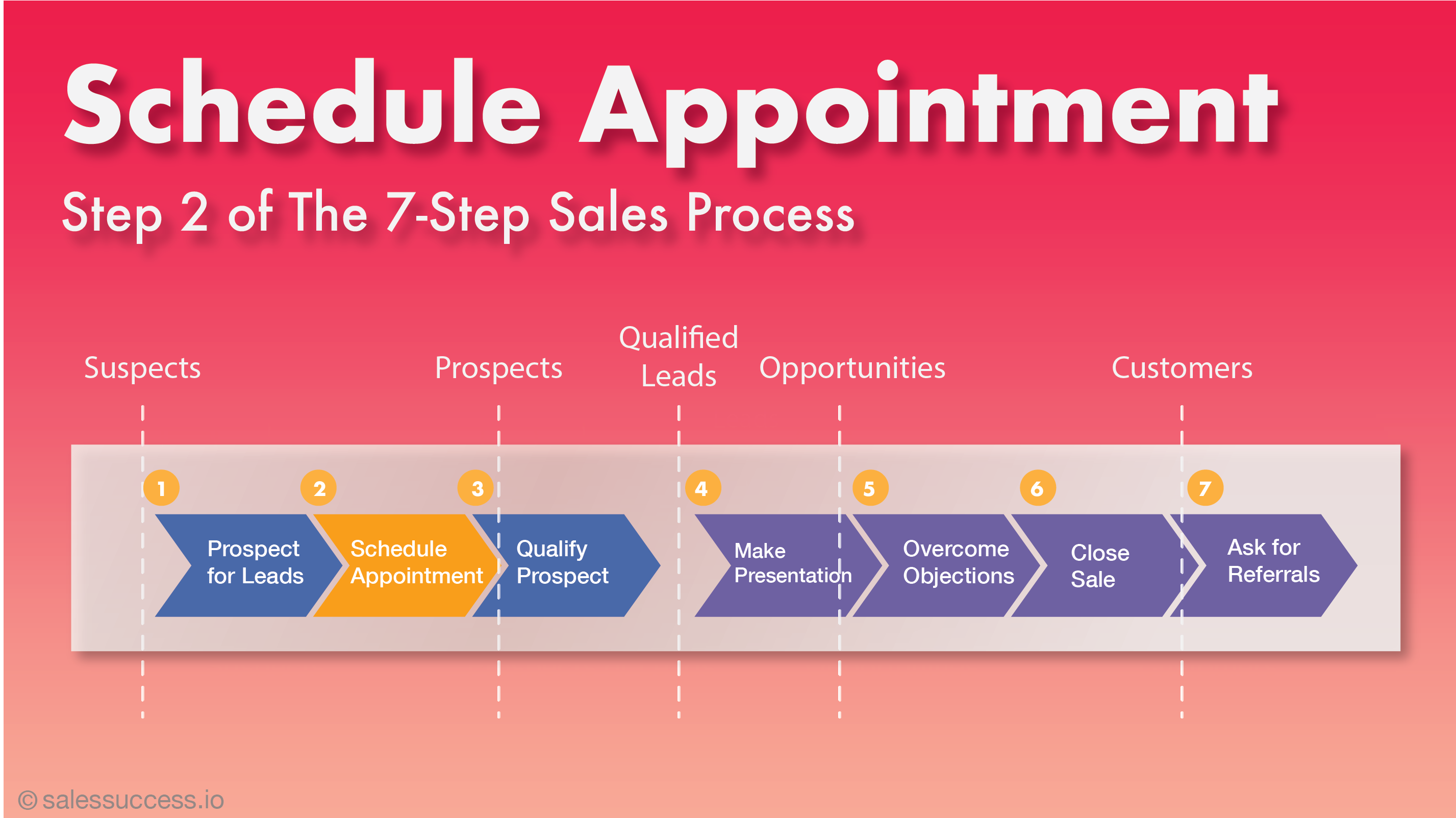 596 total views, 2 views today
We are continuing our blog series on the universal end-to-end sales process. In the first step of the process, you prospect for leads.
In the second step, you schedule or set an appointment with those leads.
Setting an appointment is not simple. Simply cold-calling isn't enough. You have to earn the trust of your leads and generate interest in them for your offering prior to seeking appointments with them.
Here are the 7 keys to earning trust, generating interest, and setting appointments with prospects:
5. Multi-channel outreach and sales cadence
7. Follow-up
Lead Research
Before even trying to approach your leads for appointments, you should research your target companies and become familiar with their business and the industry they operate in.
Review their website and company pages on social media. Pour through their newsletters, blogs, annual reports, investor presentations, etc.
Learn as much as possible about their verticals, competitors, customers, and priorities.
Also, learn as much as possible about the individual stakeholders from their individual social media profiles and profiles on their company websites.
You are now empowered to tailor and contextualize your communications in a way they are relevant and compelling to the leads.
The upfront research also helps you to determine and prioritize leads that have the best chance of converting into sales.
Email Outreach
For cold leads, rather than cold calling, it is best to send a few well-thought-out and well-crafted personalized emails first and "soften" the leads.

With email tracking tools, you can detect their engagement levels. Are they opening your emails? Are they clicking the links in the emails?

This knowledge helps you to strategize and make your first phone call confidently to those engaged. If they respond to the emails positively, then even better.
Pre-Call Preparation
Before cold calling the lead, you must plan and prepare carefully for the same. Be clear on why they should listen to you and how you can help them.

Do not simply follow the stock cold calling script provided by your company. Adapt and customize it based on your knowledge from lead research.

Prepare to leave a voice mail in case the lead does not pick up your call.

Between the phone conversation and voice mail, your objective is to grab their attention in the first few seconds so that they do not hang up on you or your voicemail.

Making that great first impression is critical to your appointment-setting success.
Call Etiquette
In addition to being able to grab the attention of cold leads quickly, there are dos and don'ts of calling leads for the first time.

Foremost among them is to not be pushy about having the conversation if they are not ready. Schedule another time and day to call back for the introductory conversation.

Get your tone right as how you sound builds trust. Speak slowly, clearly, and confidently. Your energy should radiate at the other end of the line.

In case of warm leads passed on by marketing or because they engaged with your initial email outreach, focus on building rapport initially through small talk.
Multi-Channel Outreach and Sales Cadence
Do not limit your outreach to emails and calls. Your outreach should be multi-pronged to include other channels also such as SMS, Whatsapp, and social media.

In fact, you should define and follow a sales cadence of multi-channel outreach over a set time period at the end of which you relent on the lead and move on if you are unable to connect with them.

The sales cadence is a structured approach to process a high volume of leads quickly. Here is an example of a 5-day approach plan for a new lead with a 1-day pause in between:

Day 1: Send intro email; send LinkedIn connect
Day 2: Make a phone call; leave a voice mail if the lead is not reachable
Day 3: Make a second phone call attempt; don't leave a voice mail
Day 4: NONE
Day 5: Send intro email again; make third and final phone call attempt

In this example, you will drop the lead at the end of the 5-day period if there is no response from or connect with the lead over email, phone call, and LinkedIn.
Top of the Funnel (TOFU)
It is imperative that you generate interest in your lead prior to setting the appointment. More importantly, that interest must become evident to you.

Appointment calls must always be with interested leads or prospects.

Imagine doing 30 minutes or so calls with all kinds of leads, whether or not their interest is clear. What a waste of time that would be for you and other team members who join you on the calls.

After connecting with the lead over the introductory call, you must determine if the lead is in the beginning stage of their buying process.

If they are just starting out, they first need to become aware of the business problem that your product or service addresses. You need to share appropriate content with them and educate them first.

Typical top-of-the-funnel educational content to share with leads includes blogs, articles, videos, infographics, and FAQs.

Keep in touch and track them until they are past the initial stage of the buying process and are considering alternative approaches to solve their problem.

It is only when their interest in your offering is self-evident that you make proactive moves to set up an appointment with them.
Follow-up
When setting the appointment, ensure the time is set both on your and the lead's calendars.

Make sure to follow up one day before to remind them of the appointment. If required, remind them of the purpose of the meeting.
No Shows
Your effectiveness in the appointment setting is reflected in the percentage of no-shows. As a salesperson, you must monitor this metric towards your overall performance.

How well you execute the above 7 activities and sharpen those skills will dictate your no-show performance.
Recommended Posts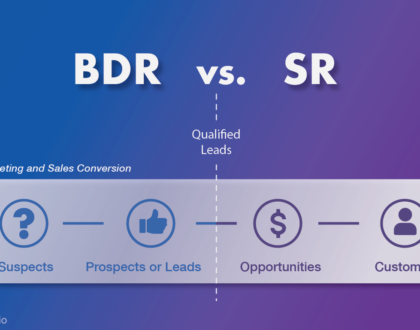 April 16, 2022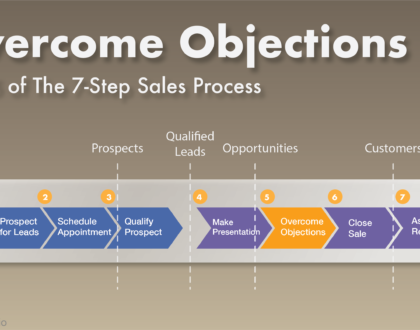 March 4, 2022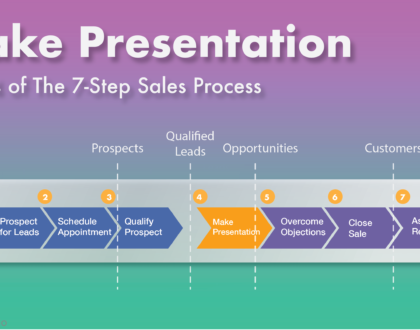 March 4, 2022