BDR vs. SR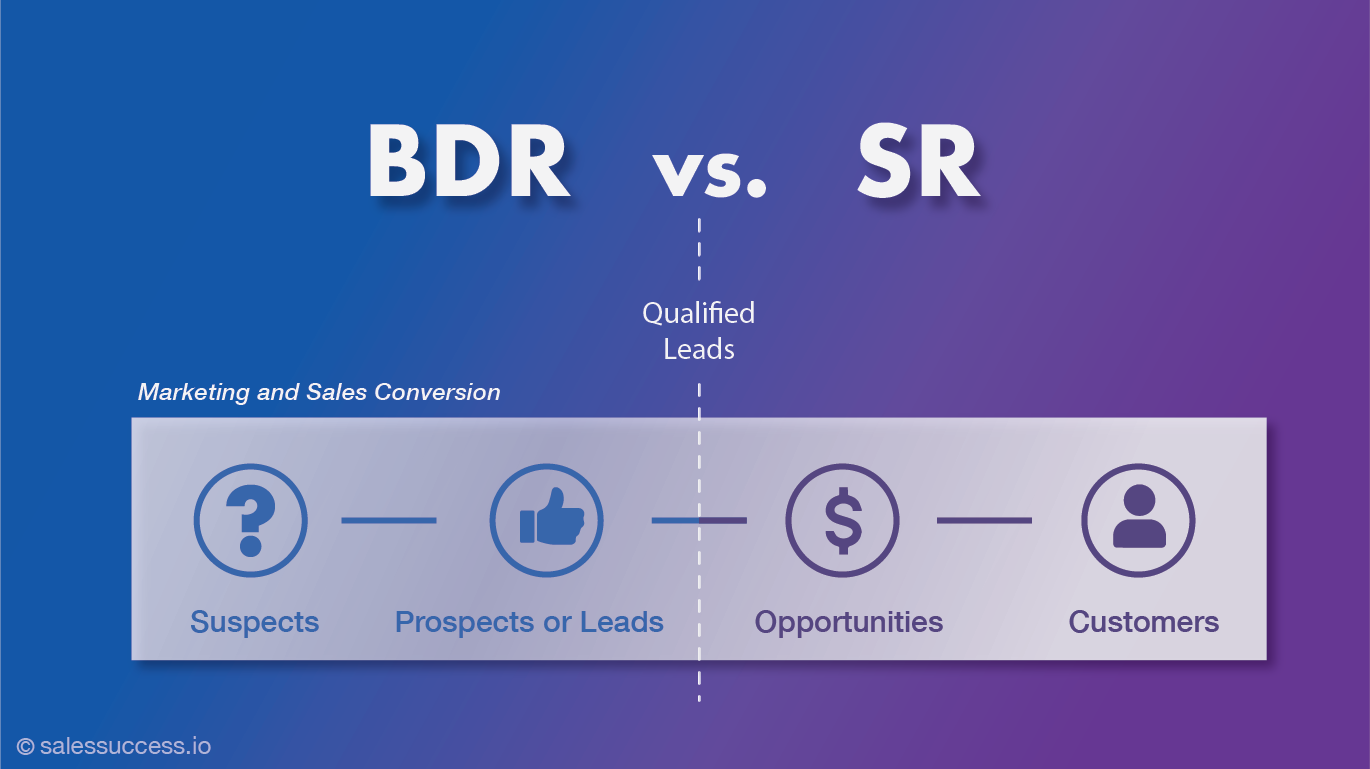 846 total views, 1 views today
Knowing the lead vs. opportunity distinction is important as it allows the overall sales process to be organized or divided into two parts. The first part is handled by one type of skilled personnel and the second by another.
Leads are handled by Business Development Reps until qualifying them using the BANT analysis. Once a lead is converted into an opportunity, officially, the sales process begins where a Sales Representative or an Account Executive takes over the opportunity and works towards closing a deal and winning the customer.
Division of Labor
The BDR sifts through many leads simultaneously to quickly find qualified leads. On the other hand, the SR or AE works with a much smaller count of qualified leads over a longer period of time (sales cycle) and closes deals with them.
Where the BDR is a skilled "door opener", the SR is a "closer." Typically, the SR is a senior, more experienced salesperson than the BDR.
This division of labor in terms of volume vs. value of leads as well as shorter vs. longer processing times brings about a balance of efforts and skills that accelerates the sales process and determines the sales velocity.
Overlap
Prospective customers typically do not reveal all the answers to the BANT questions at once. So you would not be "converting" a lead into an opportunity in an instant. This information is often revealed slowly. Typically, the need is revealed first. Then, the other BANT factors.
It may thus be in the best interest of the organization for an SR to take over an opportunity in the early stages of lead qualification rather than wait for the complete BANT to be finished by the BDR and risk losing a deal.
The line between leads and opportunities is essentially blurred and it is safe to assume that, in practice, there is an overlap between the two. This flexibility in the sales process ultimately helps the sales organization to deliver better sales performance.
Recommended Posts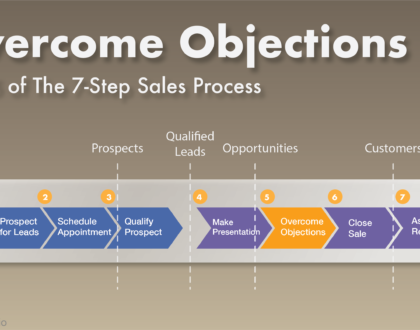 March 4, 2022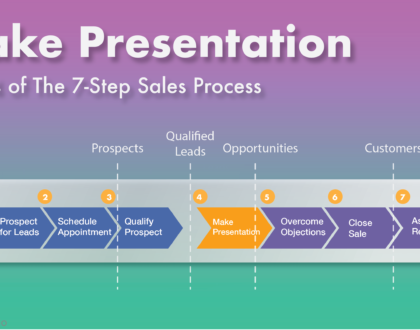 March 4, 2022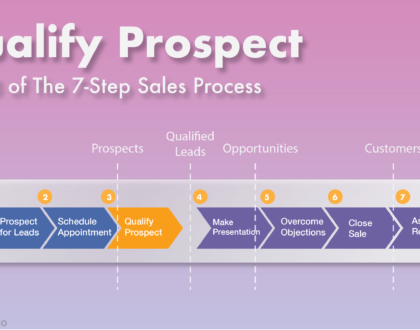 March 4, 2022